Details

Hits: 2148
In The News This Week
Numbers from a Google board member regarding the number of cyber attacks each and every month were released. In March, many of our clients were surprised to learn that security had become a big issue for both their business websites and emails.
Increasing attacks from around the world have forced companies both large and small to consider other alternatives for keeping clients information secure. iComEx is taking advantage of new technology out there to help with these state sponsored attacks.
In March, iComEx notified our clients:
"Beginning on March 1, 2016 iComEx will start the process of moving all of our client's email account from the current email services, that are shared on the web site servers, to the new dedicated email servers. We will be in contact with each client to coordinate this transition. In dealing with the increase in hacking activity, iComEx is in the process of drafting new policies regarding compromised email accounts and websites, implementing new security audit procedures and developing new service offerings that include managed backup & restoration services and hacking remediation & repair services."
Here Is What Google Says About This Serious Issue In July 2016:
A senior executive of Alphabet Inc's (GOOGL.O) Google unit said on Monday that the company was notifying customers of 4,000 state-sponsored cyber attacks per month. The APT notification ran rate was disclosed by Google senior vice president and Alphabet board member Diane Greene during a Fortune magazine tech conference in Aspen, Colorado, Reuters Jonathan Weber reports.
Google began notifying users about suspected incidents of government-backed hacking attempts since 2012, in response to hacking attacks against it and other tech giants subsequently blamed on China. Other household names in tech including Facebook and Twitter followed suit with state-sponsored hack alerts for customers late last year.
Google, the internet search leader, which develops the Android mobile system and also offers email and a range of other applications for consumers, has led the way in notifying users of government spying. Others, including Microsoft Corp (MSFT.O), have since followed suit.
Google had previously said that it had been issuing tens of thousands of warnings every few months and that customers often upgrade their security in response. (John Leyden, The Register)
In an interview with InfoWorld, Greene also made some pretty interesting comparisons about today's companies, security of data across the board, and how a company relates to today's needs in data, email, applications, and analytics, using data.
As we see it here at iComEx, we agree with Diane Greene...Companies may be differentiating themselves based on how well they use their data to serve their customers better. Since nobody is secure anymore, more and more CEO's are looking for solutions that will facilitate creative use of applications, VMware, and the Cloud to provide what is needed in day to day operations.
Details

Hits: 2200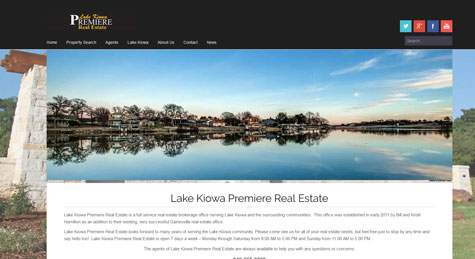 Lake Kiowa Premiere Real Estate is a full service real estate brokerage office serving Lake Kiowa and the surrounding communities. This office was established in early 2011 by Bill and Kristi Hamilton as an addition to their existing, very successful Gainesville real estate office.
Lake Kiowa Premiere Real Estate looks forward to many years of serving the Lake Kiowa community. Please come see us for all of your real estate needs, but feel free just to stop by any time and say hello too! Lake Kiowa Premiere Real Estate is open 7 days a week – Monday through Saturday from 9:00 AM to 5:00 PM and Sunday from 11:00 AM to 5:00 PM.
The agents of Lake Kiowa Premiere Real Estate are always available to help you with any questions or concerns.
940-665-3300
- See more at: http://www.lakekiowarealestate.com/#sthash.8pknr79M.dpuf
Unlike other lake developments – Lake Kiowa is an exclusive, master-planned resort / retirement community that is wholly owned and governed by its property owners – not developers. At Lake Kiowa you find a securely gated country club community, nestled among towering trees on the shores of a private, sparkling, 600 acre lake.
For many years, this hidden, tranquil paradise was purposely not advertised or publicized. The rapid growth of North Texas and the new and extended tollways are now making it easier for more people to discover Lake Kiowa, one of the finest country club / lake developments in America!
- See more at: http://www.lakekiowarealestate.com/#sthash.8pknr79M.dpuf
Details

Hits: 1929
Website & Mobile Devices At Risk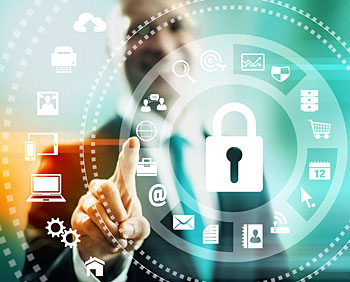 In a recent report Symantec provides an overview and analysis 2016 in global internet threat activity. From the time a security exploit is found, until the time that a patch is available from software developers, the average time of exposure was 7 days in 2015. Once a patch is available, it generally take another day to distribute the patch. Hacker exploit these vulernabilities by loading malicious software (malware, keyloggers, worms, viruses, ransomware, etc.) on to hacked website. The hacked site then distributes the malcious software to unsuspecting site visitors' computers or mobile devices. In some cases, the web site itself is even turned into a 'spam zombie' sending out 10 of thousands of junk emails per hour, which distribute everything from porn to phishing schemes, to more malicious software.
Last year 429 million people had personal records stolen in security breaches. Everything from financial records, to credit card numbers, to address books, to medical records have become targets of hackers. What's worse, is that only the "reported" attacks that have been disclosed by those who's systems were compromised. The real numbers are likely much higher from undisclosed hacking incidents that have not been reported, or perhaps not even detected. Many website are vulnerable to attack due to out-dated software and business both large and small are being systematically targeted.
Ransomware attacks increased by 35 percent in 2015, with some recent attacks recently making the national news as hospitals and other companies paid out 10 of thousands of dollars to regain control of their computer networks and business critial systems. Unsuspecting consumers have even been taken in by fake technical support scheme where malware gets on their computer and pop-up messages urge them to call a technical support number to fix a problem by selling them a worthless service. Internet security companies like Symantec have blocked over 100 million such attacks.
Some of the future risks from cybercrime center around the connected mobile devices we are all become accustomed to having at our fingertips, from smartphones, to smart watches, to smart TV's,to smart cars. Currently in the USA there are 25 connected devices for every 100 people, and that number is rising fast. By 2020 it is estimated that there will be 20.8 billion connected devices in the world. Researched have already proven vulnerabilities in everything from insulin pumps and implated defibrillators, to Fiat Chrysler issuing a recall on 1.4 million vehicles when it was shown that hackers could take control of a car remotely. In the UK thieves are hacking keyless entry systems to steal cars.
The bottom line is that no business or individual is safe, we are all at risk. Keep your anti-virus software up to date, along with all operating system updates and patches. This include eveything from your desktop computers, the your smart devices, to your website and more. Sometimes it can be annoying when those update reminders keep poping up. But, the risk of not keeping up to date is far worse.
Details

Hits: 2155
More Secure, Better Deliver, New Features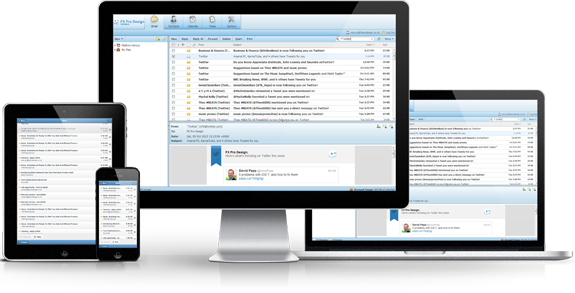 iComEx is please to introduce our new email services. Effective March 1, 2016 iComEx is now offering IMAP protocol email accounts with 1GB of space. The new IMAP email services are running on dedicated email servers, not as part of the regular web site hosting services. This allows us to offer these new account with more space available than to previous POP3 accounts, in a more secure environment, with better deliverability.
POP vs IMAP
Both POP (Post Office Protocol) and IMAP (Internet Message access protocol) allow people you get access to your email from a remote email server. However, that is where most similarities end. POP simply downloads all of your email to your local computer, and usually (unless its configured otherwise) deletes the email from the remote server. The problems start if you have more than one device where you want access and read your mail (desktop, laptop, tablet or phone). Here's why it's bad: Not only do you have to download your email to each device, you also have to delete or file the same email on every device.
Logging into each device with POP, you will see lots of unread emails with no indication of which you deleted, read, flagged or filed. Any folders you created and organize on one device won't be replicated on your other devices.
IMAP allows you to store your email on remote email servers. This two-way protocol also allows the you to synchronize your email among multiple devices, which is extremely important today, when most of us have at least two devices - their laptop and smartphone.
Transition
Beginning on March 1, 2016 iComEx will start the process of moving all of our client's email account from the current email services, that are shared on the web site servers, to the new dedicated email servers. We will be in contact with each client to coordinate this transition. Our hope it to have everyone moved by the end of April at the latest.
During this transition process each client (or individual email user) will be required to make changes in their email software and devices to connect to the new email account(s) and import any email you want to migrate from service to another. A good basic guide to this process can be found here:
How To Switch From POP to IMAP In 5 Minutes
Follow the instructions in the "Other" column for your software or device.
The only notable change to this instruction is that your do not need to manually configure the new account. You should be able to allow the auto-configure tools in your software or device set up the new account for you. You can follow the manual process if needed.
Fees
There is a nominal price increase, from $3.00 per account per month to $5.00 per account per month, for the new IMAP based email account. All account come with 1GB of storage. Additional storage is available at a cost of $1.00 per GB per month per account. All accounts still enjoy the MX Guardian spam and virus filtering service.
Setup assistance is available for those who need it:
Remote setup assistance is $75.00 per hour.
On-Site setup assistance is $95.oo per hour, plus travel time.
To schedule assistance, please call us at 972-712-2100 and ask for Caryn. She will be happy to schedule a session for you.
Details

Hits: 2240
Blocking and Black Listing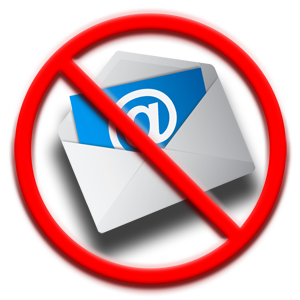 In recent weeks, in the wake of the numerous hacking episodes that iComEx has been working diligently to remediate, we have been experiencing an increase in email delivery issues. One of the most common exploits that hacker employ is to embed malicious scripts behind the scenes on websites that allow the hacker to then use the website hosting account as a platform for sending out spam (bulk email), spreading malware or running phishing schemes. Spam bots are what causes a site to start spewing tens of thousands of pieces of junk mail per hour. This sort of volume spike in junk mail tends to earn our servers' IP address spot in several industry blacklists, in addition to private blocking lists employed by many internet service providers (ISP's). iComEx even uses the Spamhaus and Spamcop blacklists, along with internal blocking lists on our servers to check incoming email. This is one of the most common mean of helping control the amount of spam on the internet.
iComEx makes use of cPanel, the industry leading commercial web hosting platform. cPanel, and most other commercial web hosting platforms, combine website hosting and email hosting into a single, centrally managed set of service on the same server. As a result, an exploit effecting a website on a given machine can effect the email also hosted on that same machine. Once the exploit is identified and remediated, we then begin the process of figuring out what blacklists we are on and requesting removal. The private blocking lists run by the various ISP's such as Southwestern Bell (sbcglobal), AOL, Yahoo, Gmail, AT&T, etc. are much harder to get off of. Sometimes the block are temporary in nature, and sometime they are much more permanent.
iComEx is working with our data center and the major ISP's to keep email moving smoothly. Changes to the iComEx email infrastructure will be coming up in March and April.