Details

Hits: 12601
Effective Marketing Content Gets Attention
Curiosity & Interest May Help Customers Focus
How long is your attention span when you read information or websites? For most of us, unless it is vital information we want to find out more about, most people glance and read top menu items and if it doesn't apply to us, we move on right? There are those that would say that the internet has changed that attention span just because of sheer numbers of bombarding information from so many sources. Most small business companies would like to consider saying the human attention span is just evolving and by doing so hope that this will lead to important implications for marketers. Do you think that is the case?
The next question you may want to ask is what type of marketing content gets and holds people's attention; and how is it created? According to Prezi, the presentation software company who that uses motion, zoom, and spatial relationships to bring your ideas to life and make you a great presenter of multiple types of marketing materials, they agree and state that 6 in 10 respondents in their surveys say their ability to focus is better, has become more selective with undivided attention, and Millennials and Gen X or boomers say that type of "right content" will hold their attention for a long time. 49% identify with those numbers which is a great improvement. Wow, think of it, keeping someones attention means they take action and respond right away.
One catch, remember not all content gets that undivided attention so it may be harder for your business to actually engage with a compelling message. It does seem that most marketing content that gets attention has some things in common.
We believe there are 3 things that matter:
The marketing tells a great story - Marketing needs to setup a situation that piques interest. It may be a challenge or conflict that arouses curiosity. Or, could be a resolution that brings satisfaction, the end result means the reader buys, call, or visits a website and asks for more information. This type of marketing is usually very personal as well as be visually stimulating.
The setup for the article must provide a scenario that will enable the reader to get involved with what is being said. These target customers will then devote attention to the issue at hand and can relate to what is being said.
The challenge or conflict that could get in the way is not having a resolution to make it happen once they identify what the challenge really entails.
The resolution is the key point here. What does your business do for your customers? How does it help them overcome the challenge or conflict they want to address? That brings in another point, identifying "How to tell your story". Success means telling your story in the way that your target customers want to hear it. Several options come to mind here. A live video, a social media post with a photo, a brochure, an animated video with cartoon characters, and requires what your target customer wants. Due diligence is required. You can also track the results of your content marketing to see what gets the most interaction and engagement.
Remember the opposite side of the coin is knowing how not to tell your story. People disengage for a variety of reasons. Prezi says "No substance: More than half of respondents in the Prezi survey say a story that does not challenge them mentally or lacks substance will cause them to disengage."
Another negative is that too much information is just as bad. Too much text (even if it's formatted in bullet points) can cause overwhelm and make it hard to retain by most readers of that information. Take smart phones into account when providing information. Keep it smart, easy to understand and see. The KISS principle may apply here. Keep words simple and not too many with images to retain attention. Using an info-graphic format or a video could also work.
Be sure what you are saying is authentic. Real customers testimonials or user-generated content can strike a chord if your prospects can relate to the customers and their challenges. Abide by the above and remember to tell the story of your business. Use your website's About Us page, your social media feeds, and your marketing materials in general to remind customers what your business is all about. It's all about them coming to you for help. By Humanizing your business, you can become more memorable and help you keep prospects' attention. If SEO is a concern, we need to identify exactly what you want to have Google focus on, and apply a different set of practices to meet those goals, and this may be a topic for another discussion.
from – SBA.gov – by Rieva Lesonsky
Details

Hits: 12279
Sales Tax Holidays for Water-Efficient and ENERGY STAR®
Products Set for May 25-27
Buy This Month & Save
(AUSTIN) — Texas families and businesses can save on the purchase of certain water- and energy-efficient products during the state's Water-Efficient Products and ENERGY STAR® sales tax holidays. Both take place Saturday, May 25, through Monday, May 27.
The Texas Comptroller's office estimates shoppers will save about $12.6 million in state and local sales taxes during the Memorial Day weekend sales tax holidays.
"Inefficient appliances and outdated water systems can put a tremendous strain on our power grids and water supplies," Texas Comptroller Glenn Hegar said. "By taking advantage of these sales tax holidays, Texans can make upgrades that will help alleviate those pressures and lower their utility bills — while saving money on state and local sales taxes."
This is the fourth year for the Water-Efficient Products Sales Tax Holiday. Products displaying a WaterSense® label or logo can be purchased tax-free for personal or business use. These include showerheads, bathroom sink faucets and accessories, toilets, urinals and landscape irrigation controls.
The sales tax holiday also applies to lawn and garden products that help conserve water outdoors. Items qualifying for the exemption include soaker or drip-irrigation hoses; moisture controls for a sprinkler or irrigation system; mulch; and plants, trees and grasses. These items can be purchased tax-free for residential use only. There's no limit to the number of water-efficient or water-conserving products you can purchase tax-free. For more information on the Water-Efficient Products Sales Tax Holiday, visit the Comptroller's website.
During the ENERGY STAR Sales Tax Holiday, certain energy-efficient products displaying the ENERGY STAR logo can be purchased tax-free, including air conditioners priced at $6,000 or less, refrigerators priced at $2,000 or less, ceiling fans, fluorescent light bulbs, dishwashers, dehumidifiers and clothes washing machines. Visit the Comptroller's website for more ENERGY STAR Sales Tax Holiday details. Members of the media can access downloadable graphics and other resources at our online media center.
ENERGY STAR SALES TAX HOLIDAY
You can buy certain ENERGY STAR® energy-efficient products tax-free during the annual Texas ENERGY STAR Sales Tax Holiday. There is no limit on the number of qualifying items you can buy, and you do not need to give the seller an exemption certificate to buy items tax free. This year's tax-free ENERGY STAR Sales Tax Holiday begins Saturday, May 25, and goes through midnight on Monday, May 27 (Memorial Day).
Qualifying Products: You can buy, rent or lease only the following ENERGY STAR-labeled items tax free:
air conditioners (with a sales price of $6,000 or less)
refrigerators (with a sales price of $2,000 or less)
ceiling fans
incandescent and fluorescent light bulbs
clothes washers
dishwashers
dehumidifiers
programmable thermostats*
*The ENERGY STAR qualification for programmable thermostats was suspended on Dec. 31, 2009. The ENERGY STAR Sales Tax Holiday exemption for programmable thermostats only applies to those with ENERGY STAR labels before the suspension.
Non-Qualifying Products: Examples of items that do not qualify and are taxable, even if they are ENERGY STAR-labelled include:
water heaters
clothes dryers
freezers
stoves
attic fans
heat pumps
wine refrigerators
kegerators
beverage chillers
Additional Charges Affect the Sales Price: Delivery, shipping, handling, and transportation charges by the seller are part of the item's sales price. Charges for installing free-standing items are also part of the item's sales price. If the item you buy is not taxable, then these charges are not taxable.
For air conditioners and refrigerators (because they have a price cap), you have to look at the item's total sales price to determine if you can buy it tax free.
For example, you buy an ENERGY STAR refrigerator for $1,995 with a $50 delivery charge for a total sales price of $2,045. Because the refrigerator's total sales price is more than the $2,000 cap for refrigerators, tax is due on the entire $2,045 sales price.
If a delivery charge is billed "per item", and an invoice has both exempt and taxable items, only the qualifying exempt item's delivery charge is exempt.
For a flat-rate delivery charge, the total delivery charge is applied to the tax-exempt items and is exempt if it does not cause the item's sales price to be more than its price cap.
Contractors and Taxable Service Providers
If you perform new construction or residential repair and remodeling contract work, you are a contractor. If you repair or remodel nonresidential real property, you are a taxable service provider.
Purchases
Sales
More Information
For more information, contact us at Tax Help, or call 800-252-5555.
96-1331
(05/2018)
---

Estimated annual energy and water savings for eligible products are listed below: ENERGY STAR® Appliance vs. Conventional
Appliance Type Energy Savings Water Savings
Central Air Conditioners 8%
Room/Window Air Conditioners 10%
Refrigerators 9%
Ceiling Fans 40%
Compact Fluorescent Light Bulbs 70%
Clothes Washers 25% 33%
Dishwashers 12% 30%
Dehumidifiers 30%
Source: U.S. Department of Energy, U.S. Environmental Protection Agency

.
Details

Hits: 18430
IRS Confirms Email Scan Today:
Subject: FW: IR-2018-226, IRS warns of "Tax Transcript" email scam
IRS Newswire Nov. 19, 2018 - IRS warns of "Tax Transcript" email scam; dangers to business networks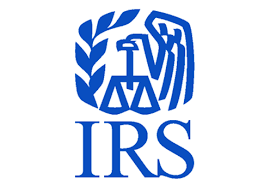 WASHINGTON – The Internal Revenue Service and Security Summit partners today warned the public of a surge of fraudulent emails impersonating the IRS and using tax transcripts as bait to entice users to open documents containing malware.

The scam is especially problematic for businesses whose employees might open the malware because this malware can spread throughout the network and potentially take months to successfully remove.
The IRS doesn't initiate contact with taxpayers by email, text messages or social media channels to request personal or financial information. This includes requests for PIN numbers, passwords or similar access information for credit cards, banks or other financial accounts.

This well-known malware, known as Emotet, generally poses as specific banks and financial institutions in its effort to trick people into opening infected documents. The Summit partnership of the IRS, state tax agencies and the nation's tax industry remind taxpayers to watch out for this scam.

However, in the past few weeks, the scam masqueraded as the IRS, pretending to be from "IRS Online." The scam email carries an attachment labeled "Tax Account Transcript" or something similar, and the subject line uses some variation of the phrase "tax transcript."
These clues can change with each version of the malware. Scores of these malicious Emotet emails were forwarded to This email address is being protected from spambots. You need JavaScript enabled to view it. recently.

The IRS reminds taxpayers it does not send unsolicited emails to the public, nor would it email a sensitive document such as a tax transcript, which is a summary of a tax return. The IRS urges taxpayers not to open the email or the attachment. If using a personal computer, delete or forward the scam email to This email address is being protected from spambots. You need JavaScript enabled to view it.. If you see these using an employer's computer, notify the company's technology professionals.

The United States Computer Emergency Readiness Team (US-CERT) issued a warning in July about earlier versions of the Emotet in Alert (TA18-201A) Emotet Malware.
US-CERT has labeled the Emotet Malware "among the most costly and destructive malware affecting state, local, tribal, and territorial (SLTT) governments, and the private and public sectors."
---

Thank you for subscribing to the IRS Newswire, an IRS e-mail service.
If you know someone who might want to subscribe to this mailing list, please forward this message to them so they can subscribe.
This message was distributed automatically from the mailing list IRS Newswire. Please Do Not Reply To This Message.

Update your subscriptions, modify your password or email address, or stop subscriptions at any time on your Subscriber Preferences Page. You will need to use your email address to log in. If you have questions or problems with the subscription service, please contact subscriberhelp.govdelivery.com.
This service is provided to you at no charge by the Internal Revenue Service (IRS).

This email was sent to This email address is being protected from spambots. You need JavaScript enabled to view it. by: Internal Revenue Service (IRS) · Internal Revenue Service · 1111 Constitution Ave. N.W. · Washington DC 20535
Details

Hits: 21118
Dallas Fire-Rescue Is In California
The information in this article is provided by PIO Jason Evans, from Dallas Fire Rescue which was distributed to affiliate news channels early in August. Thank you so much Jason and for all you do for the City Of Dallas.
We want to tell you about something that took place over the past weekend that absolutely blew us away and why we have access to this information about Dallas Fire Rescue.
I always have tears when I see First Responders running into a fires, situations where shots are fired, emergency rooms & operating rooms, and all dangererous situations of any kind ...There is something so mystical and illuminating about a scenario like that. I am in awe of those who live their whole lives for others so we can have a better life, safety, and a better place to live. So I have to share this with all of you clients and friends in the iComEx Community.
Saturday my phone pinged me about a Facebook post from a family member onto my social media page. It was from my neice in Tyler, Tx. Low and behold I see a photograph of Dallas Fire Rescue Firefighters in an airport setting. Beautiful i thought, the picture and to my niece, an educator, a big thank you as she knows how we feel about First Responders. It was so sweet to send this to us. I was so overpowered at the site of these firefighters I just started crying. The impact of seeing it filled my heart with love and gratitude that I was beyond words right then really. As I prayed for all of them I thought people need to be reminded of the good deeds done by others on their behalf. So...I decided to post this article for our iComEx family community.
I realized in the post for me about the picture that these were first responders landing in California to help fight the still burning fires happening in the state. 97 Texas firefighters, representing 32 local fire departments, were deployed to Northern California to help with the wildfires. Those individuals will be staffing 31 pieces of heavy equipment, including 25 Engines, while on assignment.
Anese Cavanaugh, an educator and the person who sent my niece the photo, indicated that while she was waiting on her flight; she looked up and saw the site of some 97 firefighters walking beside her she too became overwhelmed and took out her camera and snapped the picture. Dallas Fire Rescue firefighters shirts are visable as they passed as you can see.
Let it be shouted to the heavens how much we love and care out these First Responders and them putting their lives on the line for everyone in California effected by the ongoing fires.
To Dallas Fire Rescue, the fire departments in Frisco, Lewisville and Little Elm as well as all who went to California from all over the State of Texas. We have you in our hearts, prayers, and thoughts everyday until all the fires are out. And beyond as you move through each day you are there for all of us.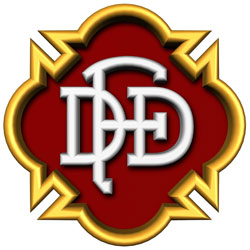 For Immediate Release:
Contact: Jason L. Evans, PIO
(214) 670-7949This email address is being protected from spambots. You need JavaScript enabled to view it.
Dallas Fire-Rescue to Assist with California Wildfires
What: North Texas Deployment Preparations to California Wildfires
When: Tuesday, August 7, 2018, at 11:00 a.m.
Where: DFR Training and Maintenance Facility (5000 Dolphin Road, Dallas, TX 75223)
Details: The State of California requested assistance from the State of Texas through the Emergency Management Assistance Compact (EMAC) to aid in battling their wildfire outbreak in Carr. In response, the North Texas Branch of the Texas Department of Emergency Management, through the Texas Intrastate Fire Mutual Aid System (TIFMAS), is coordinating the deployment of a Strike Team, consisting of personnel and equipment from multiple area departments, to assist with the efforts.
As part of the team, which includes fire departments from Frisco, Lewisville and Little Elm, Dallas Fire-Rescue (DFR) will be sending two (2) Type III Brush Trucks, one (1) tactical tender and 11 firefighters to the area just north of Sacramento. Though there is no defined time for which assistance will be needed, the initial strike team is prepared to be in place for no longer than a 14-day deployment period. If resources are required beyond the initial response, a new team will be sent in relief, until assistance is on longer needed.
According to California Fire officials, the Carr fire began on Monday, July 23rd, after a tractor trailer tire blew, causing sparks from the rim to ignite the blaze. Since then, the fire has grown to consume a significant square mileage of land, destroy over 1,700 overall structures, to include almost 1,200 homes, and claim the lives of 6 people, including 2 firefighters. As of Monday, August 6th, the fire was reported to be only 43% contained.
"It's for situations like this that these processes are put in place," stated DFR Fire Chief, David Coatney, while talking about the deployment. "Local Mutual Aid agreements can be a nice convenience; but programs like EMAC are critical when our help is needed outside of State lines", he added.
Overall Deployment: As part of this State-wide emergency management request, 97 Texas firefighters, representing 32 local fire departments, will deploy to Northern California to help with the wildfires. Those individuals will be staffing 31 pieces of heavy equipment, including 25 Engines, while on assignment.
About EMAC: Formed in 1993, the Emergency Management Assistance Compact (EMAC) is the nation's mutual aid system. EMAC enables states to share resources during natural and man-made disasters, including terrorism. Under EMAC, requests and deployment of resources are made at the discretion of the affected state.
About TIFMAS: The Texas Intrastate Fire Mutual Aid System (TIFMAS) was established by the Texas Legislature, is maintained by the Texas A&M Forest Service and provides all-hazard response, with over 5,000 local firefighters. TIFMAS is supported by cities, counties and special purpose districts across the State. They have responded to every major disaster since 2008, and have deployed 51 strike teams to Texas wildfires in 2018.
Media: At 11:30 a.m., designated members from each department will make themselves available for sound (only DFR and Frisco are confirmed). Afterwards, photographers can get whatever b-roll they need for their coverage
---
Thanks again to Jason Evans at DFR for your kindness in providing this Press Release, and to Anese for sending the picture to me via my niece. It is very comforting that First Responders provide so much to all of us just by living their lives and doing their jobs. Well Done!
Details

Hits: 25508
Apple Pitches Retooled iPad Tailored for Schools
Great news for schools is always something we applaud for kids around the nation. Apple Inc. is going head-to-head with Google in education, and have released in the market the hardware specific iPad. Competition with Google aside, it is going to be about our kids education.
For the first time in several years, Apple released hardware specific to education: a new iPad that squares up against Google's cheap Chromebook laptops, which have become popular in schools. Apple also introduced a new education service called Schoolwork, which will compete with Google's Classroom software.
Apple's new iPad Source: Apple
'The new iPad has a 9.7 inch screen and costs $299 for students and schools, and $329 for other users. It supports the Apple Pencil accessory, a first for a non-Pro iPad model. New versions of its iWork productivity apps will work with the stylus, which costs $89 for students, $10 below the regular price.
Apple executive Greg Joswiak called the new iPad "faster than virtually any Chromebook," during an event at a Chicago school on Tuesday. This was the first time Apple held a product launch geared toward education since 2012 when it unveiled a tool for designing e-books for the iPad.
Yesterday, ahead of Apple's announcement, Google and partner AsusTek Computer Inc. announced a $329 tablet powered by the same Chrome operating system that runs Chromebooks. Most non-Apple tablets run Google's Android mobile operating system.
The Apple Schoolwork app.
Apple accounted for 17 percent of mobile computing shipments to American students in kindergarten through high school, according to data from the third quarter of 2017 published by Futuresource Consulting. Devices running Google's operating systems held 60 percent of the market, and Windows PCs had 22 percent. While Macs and iPads make up less than 20 percent of Apple's sales combined, students and teachers are a key market to drive future purchases.
Marketing executive Susan Prescott announced a new app called Schoolwork for iPads that helps teachers assign work and monitor student progress. The iPhone maker also unveiled a new service called ClassKit, which allows developers to write apps that integrate with the Schoolwork service. This will let teachers send students to specific parts of apps to conduct classwork or access material. The new apps will be available in June, Apple said.
The company also said Apple student accounts through schools will get 200 gigabytes of iCloud storage for free, compared to the regular 5 gigabytes. Google's G Suite for Education service offers unlimited cloud storage, and new Chromebooks come with 100 gigabytes of free storage for two years.
With the cheaper iPad and new education platform, Apple is banking on changing its foothold in education, but the lower-cost tablet could also help buoy iPad sales more widely.
Apple's Tablet Roller Coaster iPad growth is returning after sales slowed for several quarters
While the iPad business recently returned to growth after multiple declining quarters, demand for tablets is weak. According to research firm IDC, the market shrank by about 7 percent in 2017. Apple grew 3 percent last year and leads the industry with about a quarter of the market. A cheaper model that integrates Apple's hardware with new services could help revive the tablet market. Later this year, Apple plans to unveil a redesigned iPad Pro with features from the iPhone X like facial recognition, Bloomberg News reported last year.
The Apple Classroom app. Source: Apple
The new iPad still includes the Touch ID fingerprint scanner, versus Face ID 3-D sensor system on the iPhone X. But the tablet adds a new A10 Fusion chip which was first released in the iPhone 7 in 2016, up from the A9 in the previous low-cost iPad.
Apple also previewed a new feature called Smart Annotation that lets users annotate specific words on a page. An update to the Pages iWork app will also let users create their own digital books via the iPad.'
The company said its Classroom student-management app for iPads will be coming to Mac computers, and it is updating its Swift Playgrounds coding application with support for building augmented-reality apps. Apple also announced a new curriculum called "Everyone Can Create" that helps teachers conduct lessons on music, photography and video creation.
The software announcements aren't Apple's first stab in the education market. Steve Jobs made schools a priority for Apple early in its life. But as the company has driven toward mass-market and higher-margin products in recent years, Google and Microsoft Corp. have had success breaking into classrooms with inexpensive laptops and tablets. Last year, the global educational technology market generated $17.7 billion in revenue, according to research firm Frost & Sullivan.
---
Mark Gurman - March 27, 2018, 11:50 AM CDT Updated on March 27, 2018, 12:29 PM CDTColleagues,
I'm excited to announce that renowned Apple reporter Mark Gurman will be joining Bloomberg's Global Technology Team to cover consumer products from the biggest names in tech.
Mark's story is one of the most remarkable in technology journalism. As a high school sophomore in Los Angeles in 2010, he became one of the most prolific and authoritative Apple writers on the internet, first as a contributor and then a senior editor at the website 9to5Mac. He's appeared on Bloomberg TV and other broadcast outlets and his many scoops on the iPhone and other products have been cited and followed extensively.
Mark graduated in May from the University of Michigan with a focus on information technology and entrepreneurship. He's been named to the Forbes 30 Under 30 list, listed among the top 25 bloggers by Time Magazine and singled out as one of 16 people to watch in consumer tech by Wired.