NTREIS Approved Real Estate Website Designer
Custom Real Estate Web Sites With MLS / IDX Integration
In today's real estate market consumers want to easily search for properties online, obtain detailed information about neighborhoods they are considering, and get to know you through your online activities. From web site design and execution, to website architecture and IDX integration, iComEx is your one-stop real estate web solutions provider. Call iComEx now for all of your website development needs to excel in this highly competitive professional real estate market.
Through a commitment to excellence in design and usability, iComEx helps keep you at the top of your game, and a step ahead of your competitors. iComEx provides professional web services to real estate brokers and agents in the North Texas region. They are praised for their seamless IDX integration and making the vision of your web site a reality. From the concept of your web presence, to taking your website to the next level through their proven search engine optimization and internet marketing services, iComEx is a leader in Real Estate web development in Texas.
iComEx offers a variety of design layouts to choose from for your real estate website. The iComEx real estate web designs are a combination of per-designed templates and custom design elements. This provides a unique concept for each website, allowing you a virtually custom website at a fraction of the price. iComEx real estate website designs offer high-end, professional designs and features which can be customized with your logo and photos. They are also available in a variety of standard color schemes with additional customization available, such as custom color schemes and graphics, slideshows, galleries, forms and more.
Over 8 Years Of Real Estate Websites
Since 2008 iComEx has offered real estate websites that empower Texas real estate agents like you to build personal relationships with your online visitors. Today's real estate agent website is not just about showing listings; its about you offering your web site visitors valuable information about the local neighborhoods you specialize in, current market statistics in your area, helpful tips, and your personal insights. The web site now becomes a virtual extension of you and your real estate professionalism. Put yourself in control with a website that can grow with you. Contact iComEx now to review our latest website designs and iComEx IDX examples today.
iComEx is approved by the North Texas Real Estate Information Service (NTREIS) to supply MLS / IDX solutions on web sites for broker and agent members of the 15 Boards and Associations within the 58 counties currently served by NTREIS. This represents a real estate community with a coverage area exceeding 48,000 square miles in North Texas, including the Dallas Fort Worth Metropolitan Area.
NTREIS MLS Providers / Associations
Abilene Association of REALTORS
Arlington Board of REALTORS
Collin County Assoc. of REALTORS
Ellis Hill Assoc. of REALTORS
Granbury Assoc. of REALTORS
Greater Denton/Wise County Assoc. of REALTORS
Greater Fort Worth Assoc. of REALTORS
Greater Lewisville Assoc. of REALTORS

Greater Metro West Assoc. of REALTORS
Greater Texoma Assoc. of REALTORS
Heartland Association of REALTORS
Johnson County Assoc. of REALTORS
MetroTex Assoc. of REALTORS
Montague County Board of REALTORS
Stephenville Assoc. of REALTORS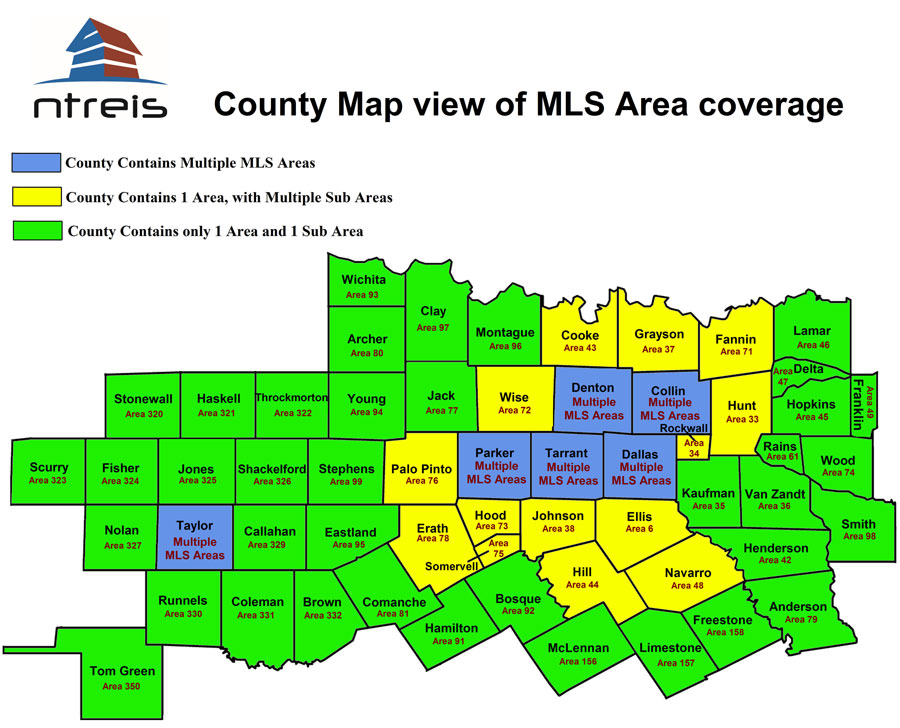 Let iComEx help you get started on the road the success.
The Details On MLS / IDX Sevices
iComEx provides MLS / IDX services only for real estate agents and brokers in the North Texas region currently served by NTREIS.
Real estate web sites must be designed by iComEx and hosted on iComEx's servers.
Real estate agents and brokers must be a NTREIS subscriber, and the application to use NTREIS data must be approved by NTREIS. Application approval usually takes less than a week.
NTREIS charges a per month data access fee for the use of MLS data on real estate websites. This fee is separate from any membership fees already paid by the agent or broker. This fee is billed by iComEx in addition to other web site related fees, and is subject to change.