Helping Clients Leverage Technology, Reach and Deliver.
As an interdisciplinary team iComEx approaches each new client relationship and engagement with enthusiasm and a strong commitment to helping people achieve their objectives. The iComEx team includes information technology managers, certified programmers, marketing specialists and problem-solvers that specialize in developing website and executing online marketing programs that deliver results not are not just a cost center. Having devoted their careers to helping people leverage internet technology, reach a larger audience and deliver their message, everyone at iComEx brings decades of experience from various industries and backgrounds to the table to support you. If you own or manage a business or non-profit organization, and would like to learn more about how you can benefit from working with the iComEx team, we would love to start a conversation with you to explore the possibilities.
iComEx Principals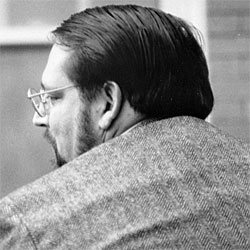 Tom Jeffrey
CEO - "The Royal Advisor"
Tom Jeffrey has had a penchant for computers, graphic arts and photography since his school days. He completed a 2-year training program in graphic art and printing technology in high school, then studied music and photography at Fresno City College. After running printing presses in the commercial printing industry for 10 years, Tom moved into production managing for 5 years, and finally in to printing sales for another 5 years. Tom's years in commercial printing and later in electronic pre-press operations saw the industry change as computerizes systems came into the industry, and ultimately electronic digital workflows replaced analog production methodologies. This experience set the stage for the move into web development.
Tom handles many of the daily business operations for iComEx, in addition to assisting with design ideas, photo editing, content writing and most of the client interaction. He will from time to time delve into program coding when necessary and performs many of the IT management functions for iComEx. From brainstorming, to proposals and technical support calls, Tom's voice is usually who you will hear on the other end of the phone when you need help.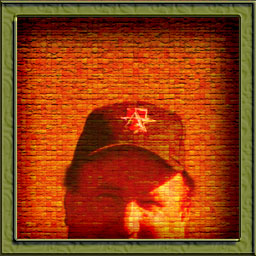 Tim Stiles
Lead Programmer - "The Watchmaker"
Tim Stiles brings his unique blend of engineering and artistic talents to the table at iComEx. Tim started out studying engineering at Texas A & M University, but his creative side ultimately won out and he completed his schooling in Graphic Arts and Fine Art at the University of North Texas. 10 years in various electronic pre-press operations molded Tim into the Photoshop guru that he is today. Both Tim and Tom collaborated to develop a digital workflow and online proofing portal for one of the largest commercial catalog photography studios in the United States.
Tim's design skills are put into play on template and user interface work. He is also a Zend Certified PHP & MySQL programmer and a veritable wizard with HTML 5 & CSS, allowing Tim to build custom web applications for iComEx clients. Tim is the one that makes everything 'tic'.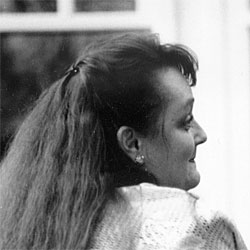 Caryn Jeffrey
Office Manager / SEO Specialist - "The Bean Counter"
Caryn Jeffrey brings many years of marketing, project and team management skills to iComEx. Caryn studied marketing and accounting at Texas Tech University. In addition to being very accomplished floral designer, Caryn spent nearly 35 years in the residential, multi-family and commercial property management industry. Caryn has managed properties with up to 1,200 units and coordinated the work of a staff of up to 35 office and maintenance workers.
Caryn's primary functions are helping to keep Tom and Tim on schedule, keeping the trains running on time as it were. She handles the majority of the financial management tasks of the company, and managing many of the Search Engine Optimization tasks for iComEx. Caryn produces a substantial amount of the content created for our client's projects.