Give Generously!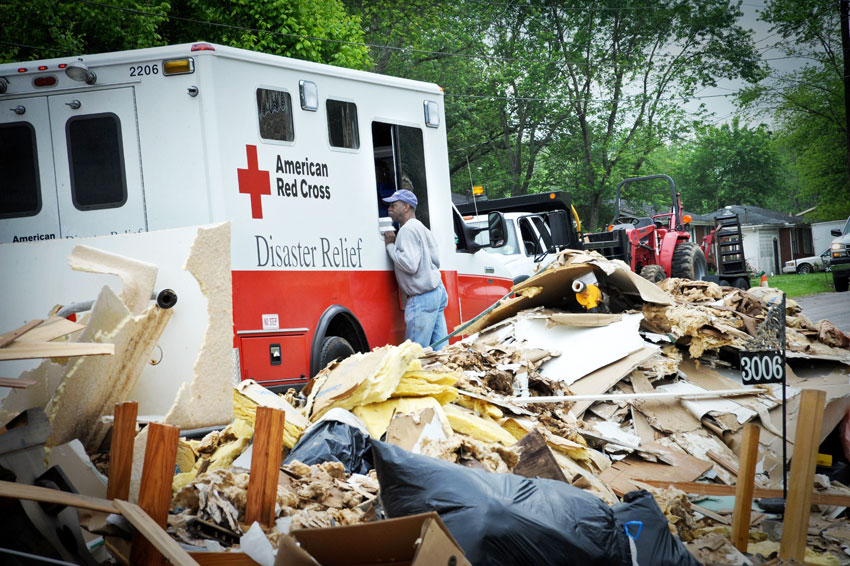 KXII Channel 12 News here in the North Texas region has posted information to do your part in giving for the Hurricane Harvey & Irma victims today and we are passing this on to you. Our hearts and prayers go out to everyone who has been affected by these historic storms. Unprecedented in our lifetimes, this type of damage is a reminder that loving our neighbor begins by giving to those who have lost everything.
Here is list of places accepting donations for Hurricane Harvey & Irma relief listed below. If you have questions, please contact your local Police Departments or the American Red Cross.
Cash donations
To donate cash to help contact the Red Cross directly. To donate by phone, text REDCROSS to 90999 to give $10 to American Red Cross Disaster Relief, which helps people affected by disasters such as hurricanes, floods, earthquakes, wildfires and tornadoes. Charges will appear on your wireless bill, or be deducted from your prepaid balance.
All purchases must be authorized by account holder. Must be 18 years of age or have parental permission to participate. Message and Data Rates May Apply. Text STOP to 90999 to STOP. Text HELP to 90999 for HELP.
Grayson County Location Drop Offs:
US Aviation Academy
5501 Airport Drive, Denison
In connection with Texas Baptist Men and the Red Cross, the school is accepting non-perishable food, toiletries, diapers, clean clothes
Ramey Chevrolet
600 E Lamberth Rd., Sherman
Ramey Chevrolet will have multiple trucks and trailers being used for donation efforts. Food, clothing, medical, water anything will help.
Master Key Ministries
209 S Heritage Pkwy.
Consider giving food and monetary donations locally to Master Key Ministries.
The North Texas Food Bank has alerted the Ministry that because they are responding to the dire needs of people in the Houston area, they will have to sharply curtail the food available to this pantry until at least mid-September. As a result, pantry supplies are running out.
Ministry directors said they expect an influx of people in the Sherman area coming from the Houston area, which could increase demand for its services.
Back Alley Custom Cycles
704 S Sam Rayburn Fwy. Sherman
Accepting donations of bottled water, clothing, shelf stable food, toilet paper, soap, shampoo.
Donation trailer is next to the shop.
Brittany Dawn Fitness Heart for Harvey Drive
Trying to fill a 15 ft. U-haul with supplies to take to the Dallas shelter next Tuesday.
Bottled water, canned vegetables, toilitries, twin blankets, twin XL shhet sets, crib sheets, new socks and under garments, baby formula & wipes, baby diapers & bottles, backpacks.
Drop off next Monday outside Sherman target 4 -8 or Nautilus 1 2-8 or donate online. online.
Wilson N. Jones Regional Medical Center
500 N Highland Ave,, Sherman
They are a drop site for cases of bottled water to be sent down to Houston. Drive through the main entrance to find the drop off location.
Drop Off Locations In Lamar County:
House of Hope, Blossom
Open Tuesday through Thursday from 10 a.m. -2 p.m. but if you can't make it during those hours we're told you may drop off your donations on the front porch as long as you label your donations for Harvey victims.
Specific items include: Baby clothes, kid's clothes, canned foods, formula, diapers, baby food, sanitary items.
Paris
You can also drop off items at Paris Ford and Rent A Center, Everett Toyota, Woodby Insurance, Cullum's Auto Parts, Jazzercise Fitness Center, Paris Glam, Roadhouse, Mike's Custom Paint and Body
Denny's and IFul accepting donations from Friday -Sunday.
Comfort Inn and Suites Paris accepting donations until Sept. 4.
RPM Staffing accepting Donations through Sept. 5.
Reno
Lifeline Worship Center
Red River County
Detroit City Hall
Bryan County
Texoma Educators Federal Credit Union and Bushwackers Land Clearing
Texoma Educators Federal Credit Union is partnering with Bushwackers Land Clearing to help provide relief for individuals and families affected by Hurricane Harvey.
Trailers will be stationed at Walmart in Durant, 3712 W Main St, taking donations beginning at 4 p.m. on Thursday, August 31.
Texoma Educators Federal Credit Union will also be accepting donations at all of their branches until 4 p.m. on Aug. 31.
Branches are located in Sherman at 506 W Lamar St., in Denison at 530 W Woodard St, and in Durant at 424 N Washington Ave.
Supplies needed at this time are: Cleaning supplies, Bleach, Dish detergent, Laundry detergent, Sponges, Mops, Brooms,Tarps, Gloves, Box cutters, Razor blades, Trash bags, Towels, Bedding and new pillows, Toiletries, Back-to-school supplies, Water, Canned goods, Baby foods and medicines, Diapers (baby and adult), Wipes.
Bryan County United Way
101 W. Main Street, Suite 1, Durant
Accepting money donations at the Bryan County United Way headquarters. All money donated will be sent to Houston.
Carter County
Carter County Courthouse Annex, Chamber of Commerce, Petit Machinery (all locations) are collecting non-perishable items, water, Gatorade and clothing to take to areas affected by Hurricane Harvey.