Experts Share Their Tips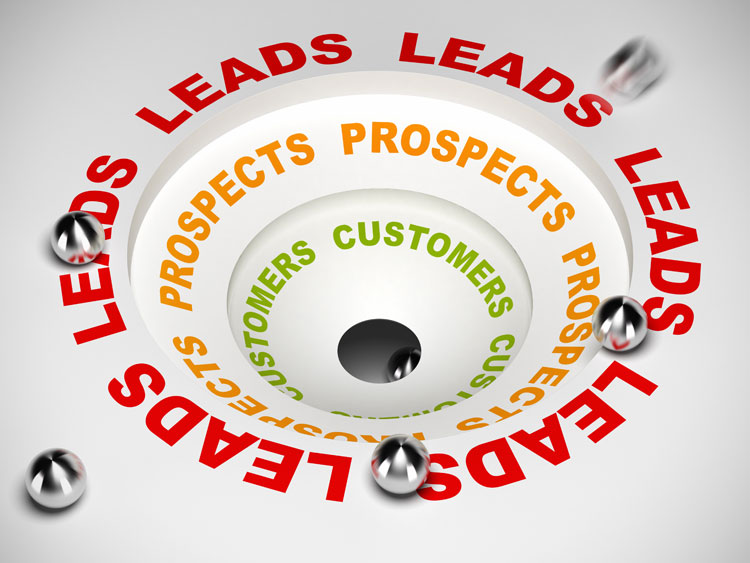 CIO's Jennifer Lonoff Schiff shared with the Marketing World 9 proven methods for generating sales leads. These sales and marketing experts gave it up on the best channels to use to attract new business. If you are a business that depends on sales this is a must read. Read, call us here at iComEx at 972-712-2100, then let us help you create the best plan that will work for you. Then see what happens!
Today's digital age, means you may have more ways that ever to attract new customers for your business. Of course the age old question one always asks is what is the best lead generation strategy, or channel is the most successful. Often the answer would be it depends on who you are trying to reach and what product or service you are selling, but according to leading experts in the field; the approaches will be the most effective for you.
B2B Referrals - Statistics report that 82% of B2B decision makers start the decision making process with a referral. Alex Kehaya, founder of ActionWins says "The fact is, leads that come from referrals convert faster, have low cost of acquisition and have higher customer lifetime values than any other leads. If you have a great product already, chances are that you are seeing growth via word of mouth." This is great news for those who have diligently sought to seek a high degree of expertise in their companies.
Additional things that will also help with referrals is to check out software that will allow you to track your referral program's performance; and begin thinking about the best rewards to incentivize yur customers to refer their friends.
Begin Search engine optimization (SEO) on you company website - Kent Lewis, founder and president at Anvil says "The best way to generate cost-effective leads is to optimize your website to rank well for target terms that prospects would use to find your business."
"Using engaging content that is created around keyword research, to pull potential customers from search engines like Google and bring them to your website or a specifically designed landing page," is a great way to attract new customers, says David B. Cuevas, inbound marketing manager, InTouch Marketing. It "gives the user exactly what they are looking for and starts the process of building trust and loyalty."
In addition to both of the above, next comes "by adding additional resource information designed around that essential search, you can begin to draw the customer down your sales funnel and ultimately reach your goal of a call, consult or free quote," says Cuevas. We might add that depending on your specific product or service, pay particular attention to your selected keywords for your SEO. A review of statistics and analytics of your market will be necessary to attract the correct customers directly to your website.
Specific Targeted online advertising - "[Another] effective way to generate high volumes of leads is via paid search and social media advertising," says Lewis. "Automated bid platforms allow businesses of all sizes and shapes to target prospects with advertising.Holding the lead, Google owns a majority of market share, Facebook, LinkedIn and others are making headway," and these platforms allow you to "target [prospects] based on demographics, psychographics, geography and more."
To get the most bang for your online buck, "target the platform that your buyers are most likely to use on a consistent basis," says Rachel Rapoza, marketing manager, OnForce. "For instance, if your buyers are older, Facebook and LinkedIn are good options; if your buyers are under 30 [or your product benefits from photography or video], Instagram is a good option. [Just] make sure your ads and landing pages are mobile friendly." Be prepared to set aside a specific marketing budget pin paid search and social media advertising. In the long run these efforts definitely will turn out to be very good incentive to get your name out there.
Social listening - Ever wonder what people are saying about you and your product or service. Social chatter is on the rise because you are not the only one. "With the rise of social chatter, smart businesses are winning big with real-time marketing thanks to social listening tools like BuzzSumo, Mention and Sprout Social," says Mandy McEwen, founder and CEO, Mod Girl Marketing. "These tools give businesses the ability to see who is talking about them and what is being said, allowing them to learn about their customers and what they're looking for.
"Social listening also provides an opportunity for businesses to engage in conversations with their audience and respond to questions and issues as they arise," she explains. "By staying on top of the conversation, businesses are more in tune with their audience and can deliver what they're looking for."
Instagram - According to Nicole Delorme, marketing and sales manager with Tigris Events believes "Instagram can be an effective tool for generating sales leads, especially if the product or service you provide is visual in nature." However, "it's important to use hashtags with specific keywords to make it easier for prospective customers to find you."
Email marketing - This type of direct marketing has been around for a long time. "Email marketing is still one of the most effective methods out there for gaining a steady stream of qualified leads," says Yuliya Maystruk, marketing associate, Enplug. She says "Use drip marketing automation software to effectively target only opt-in leads or prospects from your database in order to protect your ISP domain. These emails can come from folks who visit your website's landing pages, engage with you on social media or download e-books from your website."
"[If you] use an engaging, personal subject line, write a concise, non-sales-y proposition and include a couple relevant links and CTA for your target audience," she says, your email campaigns "will be sure to generate a steady influx of interest in no time."
Direct (personalized) mail - "Everything old is new again," says Jim Ninivaggi, senior vice president, strategic partnerships, Brainshark. "Encourage sales reps to send a targeted, tailored letter [not a form or generic mailing] to a prospect via U.S. Priority Mail.
"We all get hundreds of emails every day – but we get less and less physical mail," he points out. "Sending a note through Priority Mail ensures it will get opened and read. [Just] be sure… [to] explain why you are reaching out and how your company might help, while also including a request for action." Special offerings included in these mailings is a tremendous incentive as well. If you know and understand the company you are sending to, tailor an offering just for them. It is likely you will at least be contacted, then use your sales skills to close the deal.
Podcasts - Podcasts have been around for a while. "A great way to generate new leads is by engaging with your audience [via] a podcast," says Brandon Welch, founder, Doxy.me. "Businesses and consumers alike are beginning to tap into this market [podcasting], and there is a ton of growth potential. What makes podcasting special is the fact that aside from streaming it, you can also download the content and play it anywhere. It's [a] perfect… opportunity to promote your business." Make sure all podcast links are on your websites, marketing pieces with a URL to go download, and any other emails, letters, or leave behind materials you have for new customers to contact you.
Webinars - The effective use of webinars is extremely powerful. Not to mention cost-effective. "When used effectively, webinars can be an extremely powerful and cost-effective tool for sales organizations of all sizes," says Daniel Waas, director of marketing, GoToWebinar, Citrix. "An effective sales pitch delivered during a free webinar can convert better than almost any other sales medium," he argues.
"In addition, webinars encourage list building as they allow presenters to gather login details from attendees, making it fast and easy to build email lists of prospective buyers. With these helpful reporting and analytics capabilities, sales people can easily turn qualified leads into customers."
As you can see, these 9 ways to improve your customer base can and will improve your visibility in a variety of ways. iComEx extends an invitation for you to partner with us in finding the most effective ways we can assist you in reaching your new customer goals in 2017.
For almost 20 years, it has been our pleasure to serve you in the education process of driving traffic to websites just like yours by using standard marketing and sales techniques. You have just read what the best and the brightest in our sales industry have said about these techniques. Call us today, and lets customize a program geared toward your specifics. 972-712-2100. Our qualified staff is standing by to assist you in setting an appointment to discuss the best options to fill that sales funnel.