Multiple Strategies Bring New Website Visitors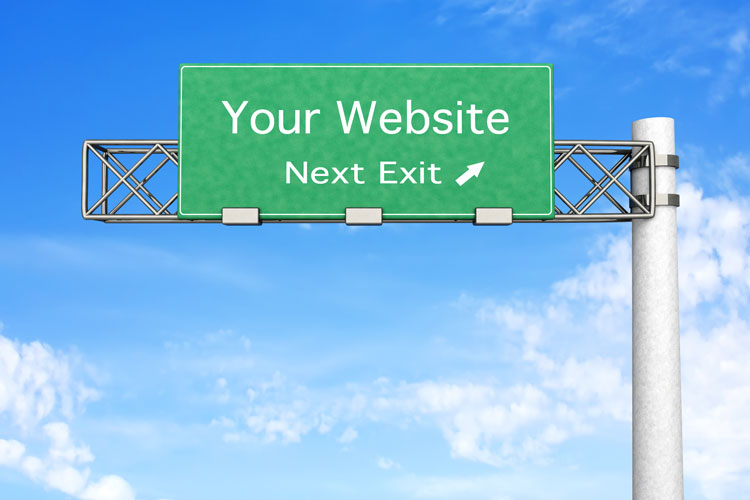 We agree with you, more new website traffic is necessary to be successful in running any online business. As it turns out, new visitor traffic is your lifeblood because it enables your business model to work and pay your bills every month. How to get it done is complex challenge for everyone. Our thought is with industry professionals evaluations like Credo's John Doherty setting the standards, you too can benefit from all professionals like us that do contribute to successful websites. Begin the process of implementing multiple strategies designed especially for you and your business. Make sure to bring new visitors, as well as new ways to include existing clients, and retarget those who may have been eager last year but now have budgets to work with. Multiple strategy implementation can be daily, weekly, monthly or even quarterly depending on your budget goals.
Not many companies on SEO and driving new traffic talk about existing clients and old site visitors for re-engaging their interests. If you are doing your job and your existing clients are happy; consider new products and service options geared toward your existing clients first. New budgets mean a fresh take on seeing results from last year. What worked, what didn't, and setting goals for 2017 and going forward. These existing clients are familiar with you, your current client relationships with them, and may be more able to consider these new strategies you have to offer.
Previous contacts by site visitors in 2016 are only an offering, call, or marketing piece away from one more opportunity at selling them new incentives for revenue. iComEx will help you formulate a way to contact these potential clients in a way which may surprise you just by a simple call to us. iComEx is a professional Web Site Development and Search Engine Optimization company in the Dallas / Fort Worth metropolitan area of North Texas, ready to assist you in achieving your organic search engine goals of which new site traffic is the end goal.

Here are some of our basic recommendations on driving traffic to your new or existing website in 2017: We would welcome an opportunity to help you with any or all of these new strategies on your own website.
Create New Content On A Regular Basis - This ends the question of should i do seo; it's imperative really to be visible. By increasing the number of pages that can be indexed from organic traffic is with your targeted keywords, robots come out more and you stay relavent. High visibility equals site visitors who need your products and services.
Be Sure To Continue To Optimize Older Content - Targeted keywords can be tracked in analytics and shown on specific pages. You find out what is working and what isn't and where you are on what page in Google. Google still leads in 85% of SEO so if you optimize for Google the other search engines will find you. Frequent new content means faster robot indexing and is always in your favor.
Be Sure To Launch New Products & Services Often - Meet need with needs by your clients. In the sales conversion funnel, new services mean new income and keeping new opportunities for sales ever present. Frequent touch points with these new clients is important in the conversion process too. An opportunity for a newsletter or mailing just to them is welcomed when you are helping them increase your sales options and it's working.
Create Online Courses For Education In Your Industry - Publish content targeted to your user needs and keywords and phrases. Research, analytics and keyword research to hand in hand helping to drive that traffic to your website and convert them into sales. You also add them to your ongoing marketing efforts at the same time and start creating your own list which can be divided into they type of list it is, and then send out appropriate marketing strategies to them throughout the year. Online course websites are out there in industries to post your courses to which can also help with generation of leads.
Include Testimonials - Be sure to place Customer Service Testimonials in prime locations on your side bars for every page or at least the home page. Visible real success stories and customer satisfaction go a long way in driving traffic to your business or service based website and converting them to a sale.
Consider Launching Infographics On Your Home Page - These useful graphics like on our iComEx home page tell a simple story, and help people to see and understand your content in a new way. Outreach of this type can be linked to all your existing Social Media as well and expose your company to a wider audience. Of course be sure to link back and forth to both the Media and your website for maximum exposure.
Create a Google Account for all your Media and Videos - Posting these in appropriate pages where applicable in your website means you have a spokes person out there a click away from teach your potential new client about you, your company, products and services they may need. It only takes a moment to create a moment. One click to you can initiate a call by them for more information.
Create Quick Forms For New Visitors Asking For More Information - A quick form requesting information, a quote, a service offering geared toward their company, or even a quick call to you is so easy. We are all busy, and work to the max every day. A simple easy form that can be done in a matter of minutes is so easy to get you started.
Do You PodCast? Post Your Interviews - Grow a podcast audience means inviting influential people to your podcast. It's simply an audio version of a guest post or testimonial. Target podcast producers and get onto their shows
Expand Appropriate Social Media For Your Needs - Facebook, Twitter, Pintrest, and the like are affordable. If your budget supports it, Adwords are an option but maximize that exposure to new websites, special offerings, or even consider permanent Press Releases all of which can be rotated on a regular basis quite easily. These have demographic options as well as the ability to target selected keywords that hit your target potential clients.
Pay Per Click Can Be A Great Tool - When used for conversion oriented keywords, new audiences are ready to convert right away. Keeping specific to those markets or consumers is an additional strategy to try with new products and services as well.
Thank you for taking the time to look in on our iComEx website. For 20 years we have served the industry of small and medium size business clients in putting their websites to work for them. New strategies must bring change annually to insure sales and iComEx is here to help meet your current challenges this year. iComEx offers a variety of website services to business clients here in the United States, and we hope you consider our company as your option for 2017 in driving more traffic to your new or current website.
iComEx provides fully managed, boutique style web site hosting services, where we take a very hands-on approach to your needs. Utilizing scalable VPS hardware infrastructure, dedicated servers and best-of-breed enterprise hosting management solutions, backed by a 24/7 team of highly-trained network engineers, iComEx works proactively to prevent service interruptions and keep your website infrastructure up to date so you can stay focused on your business.
Advantage You.
Call us today. 972-712-2100 for a professional who will help you evaluate your current needs, or simply complete the form by clicking here: http://www.icomex.com/contact We look forward to speaking with you and getting started on meeting your needs with our services.