Experts Warn Of Security Flaw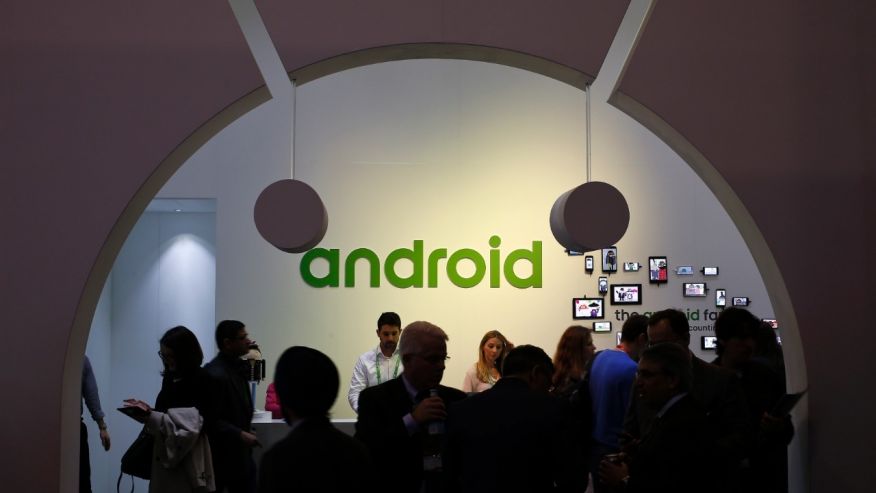 People visit an Android stand at the Mobile World Congress in Barcelona March 4, 2015. (REUTERS/Gustau Nacarino)iComEx is reporting today that tech security researchers warned in reports a Linux flaw lets attackers hijack internet traffic and it also affects nearly 80 percent of Android devices. Mobile security company Lookout reports that the recently discovered Linux flaw could impact around 1.4 billion Android devices.
"The vulnerability lets attackers obtain unencrypted traffic and degrade encrypted traffic to spy on victims," explained Lookout Security Researcher Andrew Blaich, in a blog post Monday.
While the Linux flaw is not specific to Android, its potential to affect a large number of devices has grabbed plenty of attention.
Reports say that this flaw first appeared with the introduction of Linux 3.6 in 2012, according to Ars Technica, which warns that an attacker could insert malicious code or content into unencrypted TCP internet connections between two parties. Even if the connection is encrypted, an attacker may be able to terminate it, Ars Technica adds.
"If you're running an enterprise mobility program, a number of Android devices are potentially vulnerable to a serious spying attack," wrote Blaich, in the Lookout blog post. "CISOs [Chief Information Security Officers] should be aware that this new vulnerability affects their Linux environments, Linux-based server connections (e.g., to popular websites), in addition to Android devices."
Blaich also urges companies to check if any of the traffic to their services, such as email, is using unencrypted communications. "If so, targeted attacks would be able to access and manipulate unencrypted sensitive information, including any corporate emails, documents, or other files," he added.
"We have been aware of this issue and we're taking the appropriate actions," explained a spokesman for Google, in an email to FoxNews.com.
Digital Trends reports that the flaw, which will likely be remedied when the new version of Android, Android 7.0 Nougat, becomes available to the public. The final release of Android 7.0 Nougat will be available by the end of September, according to Android Authority.
Source: Ars Technica