The New "QuadRooter" Hack Affects Over 900 million Android Devices
Original Article: By White Cat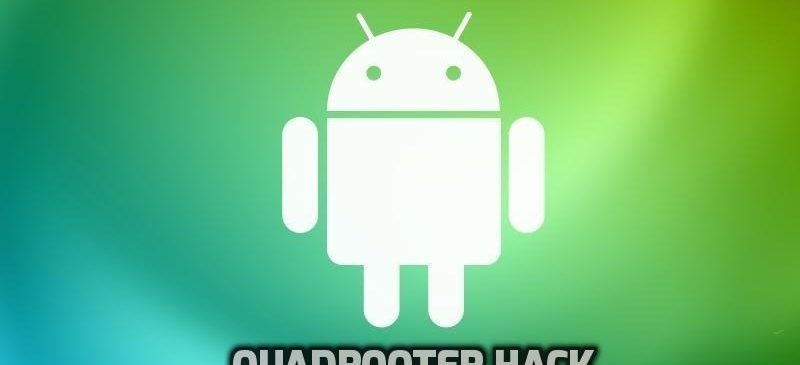 Right now over 900 million Android devices are affected by the new "QuadRotter" hack. If you own an Android phone, then you need to read this article and then go to the google page link below and see if your phone is at risk. If you haven't heard of this then let's quickly review what has happened. If you have questions please call us if you are unable to discern problematic issues after going to the link below and continue to have android phone issues.
"A set of 4 security flaw in the Qualcomm chipsets that powers the Android devices is vulnerable to hackers. If any one of the 4 vulnerabilities is exploited, it will allow attackers to gradually take over a user's handset and gain root access.
Qualcomm is the world's leading designer of LTE (Long Term Evolution) chipsets with a 65% share of the LTE modem baseband market. Hackers would simply have to trick people into downloading a malicious app to make all this possible.
The vulnerabilities have been disclosed by a team of Check Point researchers at the DEF CON 24 security conference in Las Vegas.
Critical Quadrooter Vulnerabilities:
CVE-2016-2503 discovered in Qualcomm's GPU driver and fixed in Google's Android Security Bulletin for July 2016.
CVE-2016-2504 found in Qualcomm GPU driver and fixed in Google's Android Security Bulletin for August 2016.
CVE-2016-2059 found in Qualcomm kernel module and fixed in April, though patch status is unknown.
CVE-2016-5340 presented in Qualcomm GPU driver and fixed, but patch status unknown.
Check If Your Device Is Vulnerable To Hackers: https://play.google.com/store/apps/details?id=com.checkpoint.quadrooter
By using Check Point's free app you can check if your smartphone or tablet is vulnerable to Quadrooter attack. However these flaws can only be fixed by installing a patch from the device's distributors after receiving fixed driver packs from Qualcomm."
Part of having technology means you as a user must keep up with how to keep your technology current and free from hacking and compromise. As professionals iComEx will continue to help educate you our clients as to what is going on out there in the Cyber world and bring you the right information to keep your technology up to date and provide sources for the fixes put in place by leading manufacturers. If you have specific questions regarding additional technology you use for personal or business use, please call us and ask those questions you need to for peace of mind. 972-712-2100 is a call away from you knowing you have done all you can regarding a compromise in technical equipment you have purchased.